The Wood Doctor is the leader in wood restoration, refinishing and refacing in the Portland area. Many homes have beautiful 'bones', that is, cabinets and woodwork which is fundamentally sound but which has taken a beating through years of hard use.
Our goal is to turn these old wood features back into the showpieces as they were initially intended, or update them with a fresh new style which surpasses new construction in beauty and value.
Let The Wood Doctor
Bring New Life to Your:
Kitchen & Bathroom Cabinetry

Window Sills & Frames

Interior Doors & Mouldings

Mantels, Stairs, & Banisters
Cabinet refinishing makes old wood cabinets come alive again. Initially intended to recycle fundamentally sound cabinetry, refinishing has now been joined by technology, which offers extraordinary results.
Cabinet refacing is usually a much more economical option than replacement, and when the existing cabinetry is sound, refacing is by far the best value for a home remodeling job, creating gorgeous results at a fraction of the cost of replacement.
Your kitchen cabinets, countertops, and appliances is one of the most visited areas in your house and represents your style in many ways. Let The Wood Doctor bring your kitchen into the 21st century with our Kitchen Cabinet Painting services.
Wood features create the details which turn a home from 'meh' to magnificent. People are naturally drawn to wood, especially indoors, where the warm visual appeal and custom beauty of a finely crafted banister, mantel or window casement makes the heart of a home shine.
We offer eco-friendly, expert craftsmanship which results in a strong, lasting finish
Beautiful wood restoration, refinishing and repair while minimizing the environmental impact with eco-friendly products and processes.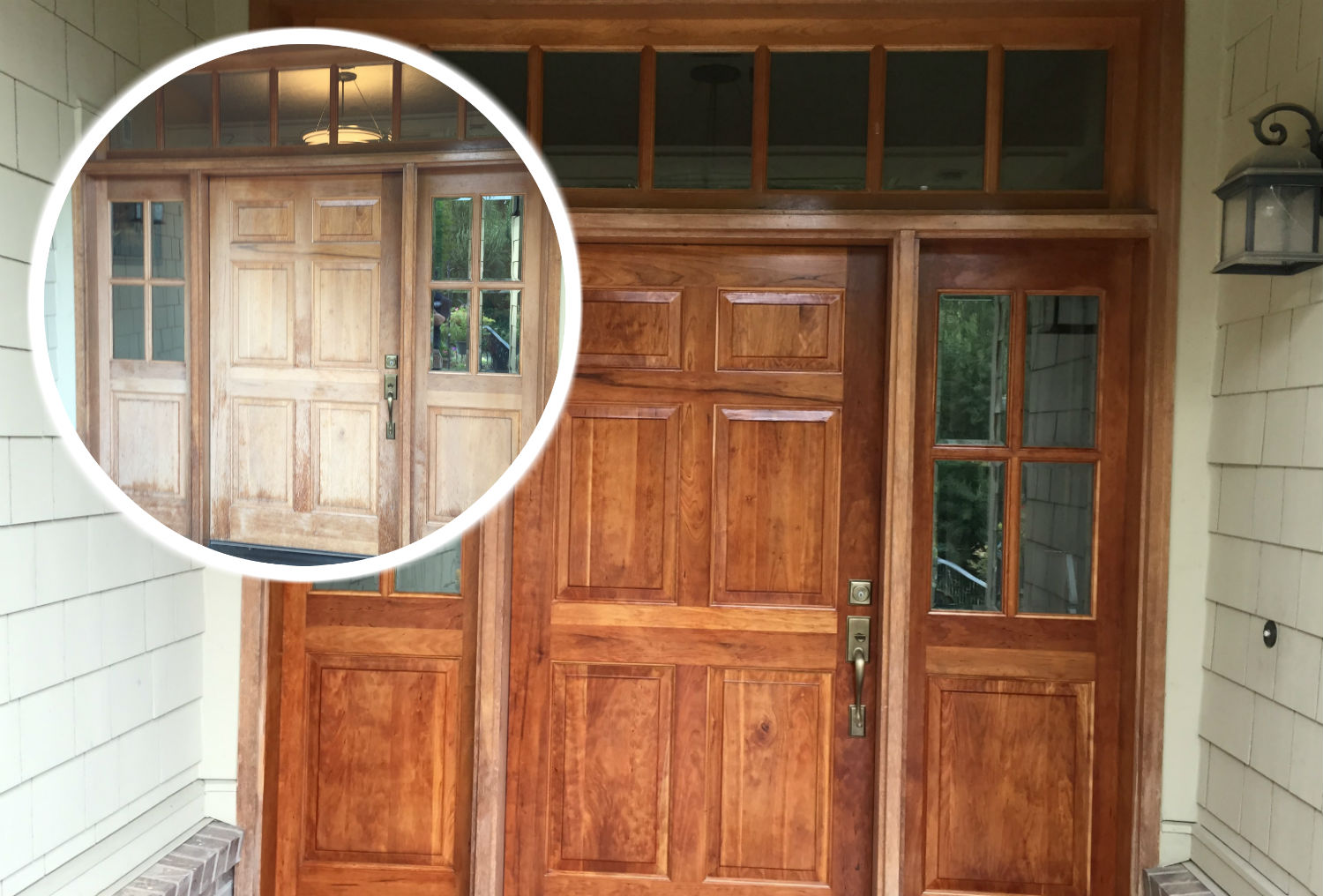 Wood Restoration Services
Why buy new when when you can restore?